This week we released updates to HabitCat, our simple mobile app to develop and track new routines and habits.
We created an improved welcome screen that displays our cute cat logo and looks a bit more welcoming.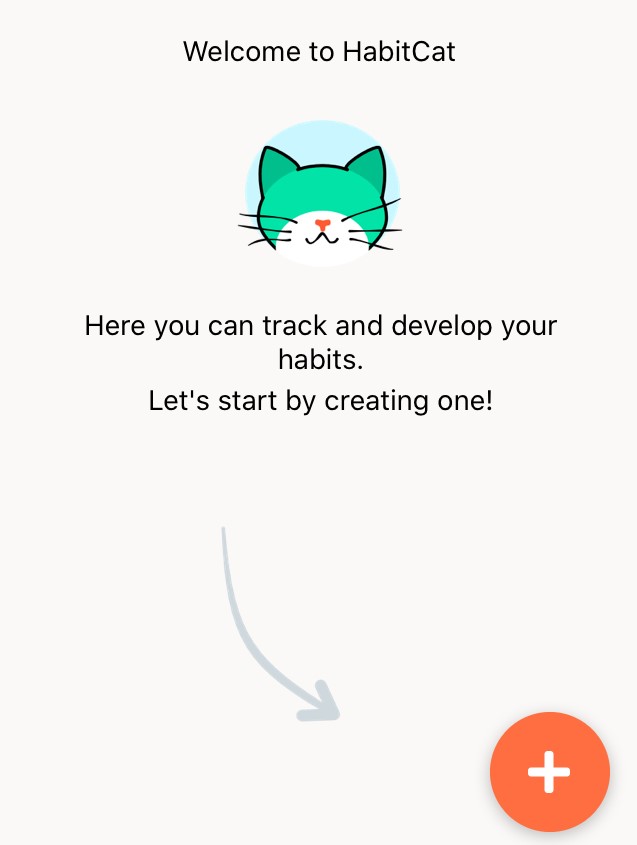 Habits can now be deleted and reorganize from the home screen! Just click on the "Edit" button on the top right corner.
Someone reached out to us on Twitter to suggest a randomized default color for habits. That's a simple, neat little detail, so we did it.
We were (and still are) looking for ways to improve our form to create new habits. We are trying a new way to present the colors as a wheel instead of a grid. We should maybe think about making it more interactive (would it be cool to be able to spin it?) in the future.
Improved localization for our three supported languages: French, German, and English. The back button and date content (months, days, etc) are now localized correctly everywhere.
Some touch areas were a bit small making it sometime difficult to interact with a button, that's fixed now, as a result the new habit button should be easier to use.
We are always looking for more feedbacks and ideas for future updates, so don't hesitate to reach us either on Twitter or via email ✌🧡.
And if haven't done it yet, download HabitCat on your app store, it's free and cool to use! 😸

HabitCat on Google Play Store

HabitCat on Apple App Store